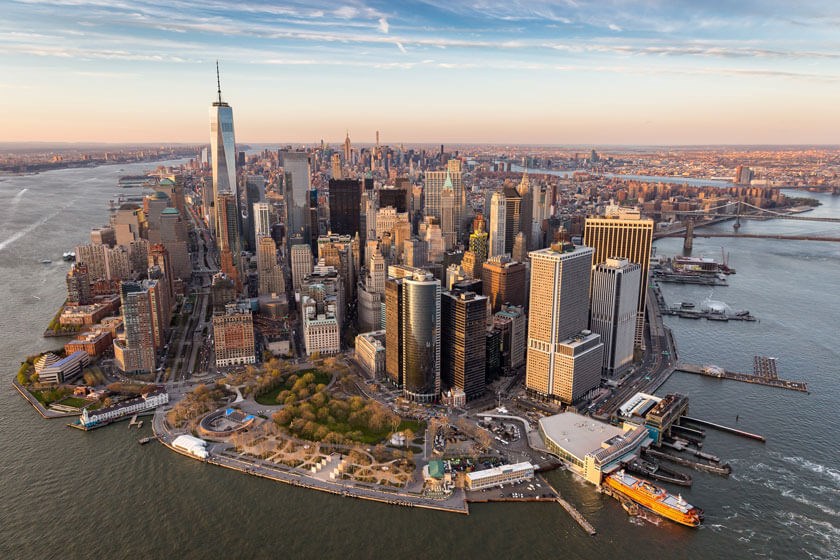 Located in the heart of New York City, Contemporary & Esthetic Dentistry is surrounded by numerous attractions, hotels, and restaurants that out-of-town patients can enjoy during their visit to New York to receive dental care from Dr. Marianna Farber. About a 30-minute drive away from LaGuardia Airport, our practice is nestled snugly between the Midtown and Upper East Side areas of the city, and is only a short walk from the Metro North Train Station. Our team at Contemporary & Esthetic Dentistry is always available to assist out-of-town patients looking to visiting our practice in order to help them plan an exciting trip to New York City.
Hotels
New York City has a wide variety of hotels to choose from depending on your budget and needed amenities. In the Midtown area, we recommend the New York Hilton Midtown, the Club Quarters Hotel – Midtown, The Pearl, and Dream Midtown. If you are wanting to explore a different area of the city during your stay, we would be happy to recommend other accommodations for your trip.
Restaurants
With so many delicious restaurants to choose from, it can be difficult to decide on which ones to enjoy during your visit to the city. Nobu 57 is located in the Midtown area and offers a mix of Japanese and Peruvian delicacies. The Modern is a French/New American restaurant with beautiful garden views of the Museum of Modern Art. Located on Lexington Avenue, The National is a classic American bistro that serves meals from breakfast to dinner.
Attractions
New York City is well-known for offering some of the most famous attractions in the country. Rockefeller Center offers individuals the ability to tour their observation deck for a beautiful view of the city, as well as a walk around The Channel Gardens. Times Square is one of the most sought-out attractions and provides an energetic experience of digital billboards and brights lights. At Radio City Music Hall, individuals can buy tickets to view a concert or show or just to take a tour of this leading tourist destination.
For any additional recommendations, feel free to contact our practice.