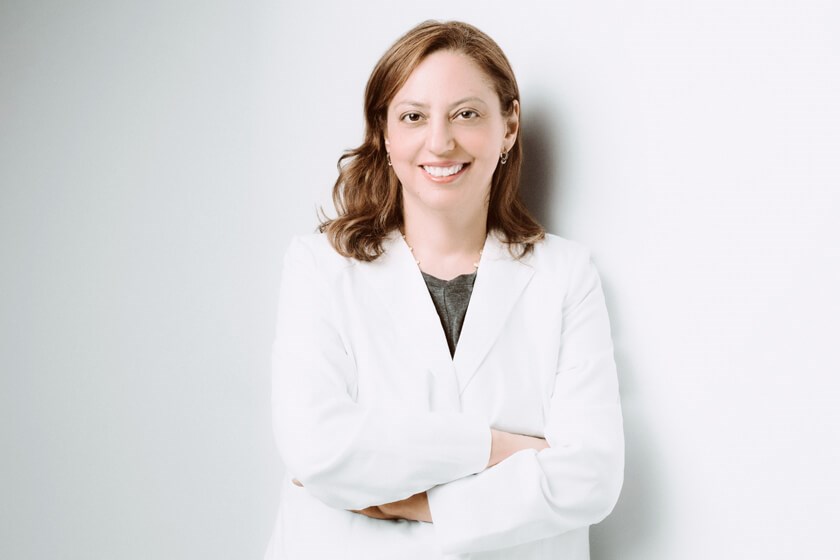 For over 15 years, Dr. Marianna Farber has provided patients with exceptional dental care centered around artistry and integrity. As a leader in restorative and cosmetic dentistry, she founded Contemporary & Esthetic Dentistry in 2001 with the comfort, safety, and overall well-being of her patients in mind. Through the years, Dr. Farber has established herself as a highly skilled dentist dedicated to achieving excellent results that make her patients smile brighter than ever before. Dr. Farber and her talented, experienced team of dental professionals are dedicated to providing care that is personalized to meet your needs.
At Contemporary & Esthetic Dentistry in New York, Dr. Farber provides her patients with restorative, general, cosmetic, and advanced dental treatments and procedures. She creates customized treatment plans to restore both the full functionality and aesthetic appearance of her patients' smiles. As a part of general dentistry, Dr. Farber provides dental exams, dental cleanings, digital x-rays, tooth-colored fillings, inlays and onlays, and bite analysis treatments. For patients wanting to enhance the look of their smile, she offers teeth whitening, porcelain veneers, dental bonding and contouring, gum contouring and sculpting, smile makeovers, and Invisalign. Dr. Farber also works to restore dental implants, including those that are provided during full-mouth restorations. The advanced procedures Dr. Farber offers at her practice are scaling and root planing, root canal therapy, sleep apnea treatments, and sedation dentistry.
Dr. Farber earned her dental degree in 1996 from the New York University College of Dentistry. Following dental school, she completed her advanced residency training at the renowned St. Barnabas Hospital in the Bronx, where she honed her skills across a variety of general, cosmetic, and restorative dental treatments and procedures. Dedicated to remaining at the forefront of her field, Dr. Farber consistently participates in continued education courses throughout the year, which enables her to implement the latest dental technologies and techniques into her practice. She has also become Chao Pinhole certified to perform innovative gum contouring and sculpting procedures.
In addition to refining her skills through continued education, Dr. Farber is also an active member of several prestigious dental organizations including:
The American Dental Association (ADA)
The American Academy of Cosmetic Dentistry (AACD)
The International Congress of Oral Implantologists (ICOI)
The New York State Dental Association (NYSDA)
Professional Partnerships
To ensure the highest level of patient care, Dr. Farber works closely with Jason J. Kim Dental Aesthetics located on the North Shore of Long Island, NY. Through a unique partnership with this state-of-the-art dental lab, Dr. Farber is able to provide the most effective and efficient treatment options for restorative dental cases, ranging from routine porcelain veneers to complex reconstructions and smile makeovers. Her relationship with Jason J. Kim Dental Aesthetics entitles Dr. Farber to meet patients at the nearby lab to complete customized dental restorations from start to finish all in a single day. Additionally, her alliance with the renowned lab offers patients the opportunity to receive on-site consultations from the elite technicians who will actually be designing their restorations, all in the comfort of her office.
Related Posts