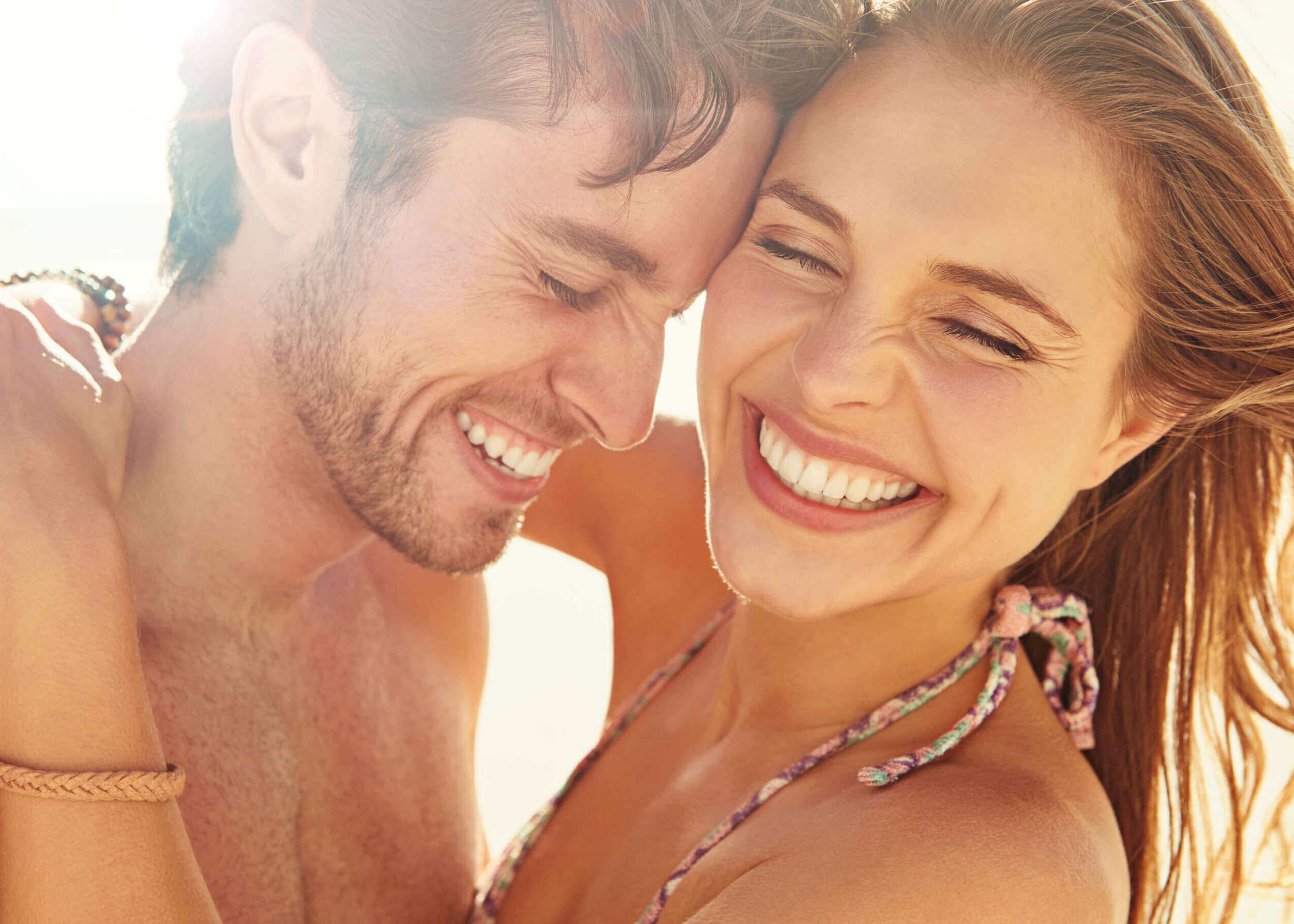 It's a fact that problems with spacing, overcrowded teeth, or a misaligned bite can affect your long-term dental health. But addressing these types of dental issues with orthodontic care can help improve your oral health and bring balance to your smile. When teeth are straight, your smile not only looks beautiful —  but flossing and brushing become easier and your smile is at a lower risk for cavities or gum disease. If you're like many adults, however, the thought of wearing metal braces may not seem that appealing.
Today, modern dental technology has provided a more discreet option in an orthodontic treatment called Invisalign. Women and men are choosing Invisalign for a faster, more discreet solution to get straighter teeth and have a healthier smile. Dental wellness and improved smile aesthetics are entirely possible with this nearly invisible orthodontic answer. Patients wanting orthodontic or cosmetic help with their smile can turn to Dr. Marianna Farber at Contemporary & Esthetic Dentistry in New York City, NY. So how can Invisalign beautify your smile? Take a look at the following facts and see if this solution may be the answer you need.
The rise in popularity
Invisalign is quite a popular topic these days and for a good reason. This innovative orthodontic technology has been a new answer for adults who want to correct their smile but don't wish to wear traditional braces. The Invisalign results have been so positive, that now some younger adults and teenagers are even trying it out. Invisalign custom-fit aligners or trays have the same primary goal as traditional orthodontics, which is to straighten or improve a patient's smile. Patients love the fact that Invisalign aligners can be easily removed, such as when brushing the teeth or eating, and are hardly noticeable.
What conditions can it help?
Invisalign is not just a cosmetic answer for women and men in the New York City area. Dr. Farber offers this orthodontic solution to improve a patient's overall dental health that comes with the added advantage of giving them a beautiful smile. Dental concerns that Invisalign can help with include:
Gaps between teeth
Overcrowded teeth
Crooked teeth
Misaligned bite (overbite, underbite, or crossbite)
Trays are removable
Invisalign trays are customized for each patient to adjust and move the teeth into proper placement. While these mouth trays are easy to remove when eating and brushing, Invisalign aligners must be worn properly to achieve the desired results. A patient must wear their customized trays for at least 22 hours a day and for 48 hours within the first two days upon starting with a new set. If treatment recommendations aren't followed, the process could be counterproductive and the goal of achieving the desired results may be prolonged. Patients who commit to wearing their aligners often see the benefits of Invisalign as a faster way of getting a great smile.
Good oral hygiene is required
New York City patients who try Invisalign must have good oral hygiene and take care of their customized trays. Much like with traditional braces, plaque or food debris left sitting on teeth can increase the risk of tooth decay or gum infection. Brushing and flossing after every meal are essential to keeping the teeth healthy and avoiding the chance of food or plaque getting trapped under the aligners. Cleaning Invisalign trays regularly with just soap and water (not toothpaste) is also vital to keeping the trays "invisible" and free of stains.
A schedule keeps teeth moving
Following Dr. Farber's instructions and her plan is a vital part of the process when receiving Invisalign treatment at Contemporary & Esthetic Dentistry in New York City, NY. Invisalign works best when the recommended treatment schedule is strictly followed. Every one to two weeks, the aligners are changed out for new ones, or the next in the series, to keep the teeth moving in the right direction. Dr. Farber will monitor tooth movement and progress as treatment moves along to keep the teeth straightening process moving forward.  
Be patient
There is always an adjustment period for patients, whether orthodontic treatment involves traditional braces or Invisalign trays. The aligners may feel awkward at first, until your mouth gets used to them. You may also notice a slight change in your speech, which is normal and will go away as you become accustomed to speaking with your aligners. Don't get frustrated and take them out! The 22-hour-a-day commitment is required to achieve targeted results. As you practice talking with them, your speech will go back to normal and eventually you won't even realize you have them in.
Will you need a retainer when done?
Yes. Even Invisalign requires a retainer when the treatment is complete. Like with traditional braces, a retainer must be worn to keep your teeth in place, which may be around-the-clock at first. Retainers are part of the Invisalign cost, so consider them as part of the journey to get the smile you've always wanted.
Invisalign can put you on the fast track to getting the smile you deserve but may not be ideal for every case. New York City men and women with complex orthodontic issues, such as severely crooked teeth, significant gaps, or a severely misaligned bite, may be better treated with a different orthodontic approach. During a thorough consultation and examination, Dr. Farber will determine if you're a likely candidate for Invisalign or assist you in getting the care you need for a straight and healthy smile.
Invisalign is an excellent solution for many individuals to achieve a healthier smile and straighter teeth. This low maintenance, faster, and less visible option has both women and men getting the smile they want and may be a great alternative over traditional metal braces. If you'd like to cosmetically enhance your smile and dental health, then Invisalign may be your next step! Dr. Marianna Farber provides an extensive list of dental services to help improve the smiles and lives of her patients and Invisalign is one of them. If you're interested in Invisalign, you're invited to call Contemporary & Esthetic Dentistry in New York City, NY today and schedule a consultation with Dr. Farber.