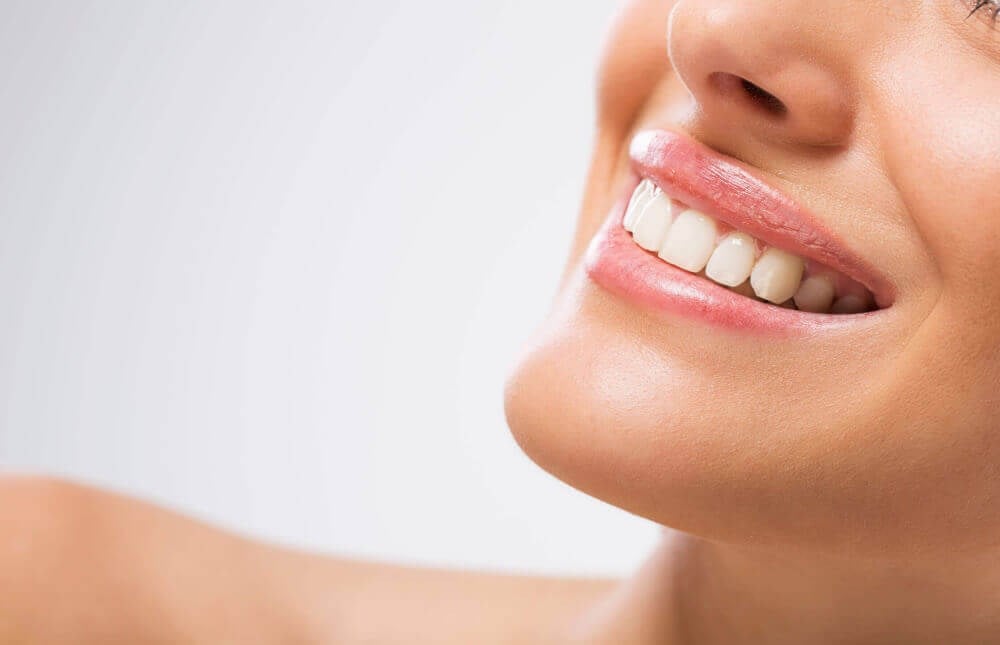 If your dentist has suggested a dental implant to replace the void left by a missing tooth or teeth, you may be asking yourself, "how do dental implants work?" Dental implants are a long-term solution for tooth loss often due to injury, severe decay, and the natural process of aging. While missing teeth are unattractive, what's even more concerning is the impact that missing teeth can have on both oral and general health when left untreated. Dental implants look and feel more natural as opposed to non-permanent restorative treatments, such as removable dentures. Men and women in New York City who are missing teeth find the advantages of dental implants to be numerous. But often the most significant perk of implants is their ability to rejuvenate a smile completely.
Dr. Marianna Farber, founder of Contemporary & Esthetic Dentistry, is a cosmetic dentist in New York City. She utilizes dental implants to transform patients who are missing one tooth, several teeth, or even all of their teeth. These implants not only restore standard functionality to simple tasks like chewing, but patients are thrilled with the way these restorations have changed their appearance. Below, Dr. Marianna Farber explains exactly how dental implants work.
Dental implants explained
Long gone are the days when dental bridges and removable dentures were the only options for replacing missing teeth. Not only did these "old" options prove to be cumbersome when it came to their cleaning and maintenance routine, but they also created more wear on the gums.
Dental implants have changed the way missing teeth are being permanently replaced after extraction. A dental implant is a metal post that is surgically placed directly into the jawbone to act as a natural tooth root. Once the post has fused with the bone and gum tissue, a custom implant is attached, providing the finishing touch. Patients who need just one tooth replaced will have an implant-supported crown. Adults who need several teeth can either use an implant-supported bridge, partial dentures, or full arch dentures. Unlike traditional restorations, implant-supported restorations are permanent and feel and look just like natural teeth. Patients love implants because they can once again eat their favorite foods, speak more freely, smile with confidence, and enjoy hassle-free maintenance.
Candidacy for dental implants
Ideal candidates for dental implants are adult men and women in New York City who are missing one or several teeth and are tired of the inconvenience associated with removable dentures or bridges. Initially, Dr. Farber will conduct an examination of your mouth. During this process, she will look for signs of gum disease as well as determine whether there is enough jawbone to support a dental implant. For patients lacking adequate bone support, Dr. Farber may first recommend bone grafting to regenerate and restore the bone. In general, dental implants are not recommended for patients who use tobacco products or are pregnant. It is advisable that younger patients with immature bones wait on this procedure until they are fully developed. During your consultation, it is essential to have an open and honest conversation with Dr. Farber, detailing all current medications and chronic medical conditions as they can determine your candidacy for dental implants.
The dental implant procedure
An experienced periodontist or oral surgeon typically uses a local anesthetic to numb the implant area. The gum is then opened for evaluation and determines the exact placement for the implant's post. Through a pilot hole, the post is inserted directly into the jawbone, serving as the new structure. Once in place, sutures close the gum line so the healing process may begin to take place. During the next few months of healing, the implant fuses to the jawbone to provide a secure structure, or tooth root, for the custom-made crown, bridge, or denture. After the healing is complete, the crown, bridge, or denture is permanently placed on top of the implant's post.
Recovery from dental implant surgery
Following the procedure, it is not uncommon for patients to experience some temporary inflammation of the mouth and lower face. Other short-term symptoms include some discomfort, bruising, and minor bleeding after the implant procedure. During your consultation, Dr. Farber will explain in detail what to expect during recovery. Prescription antibiotics and pain relievers help ease any discomfort and prevent infection in the implant site. Patients are advised to eat soft foods temporarily and resume normal tooth brushing 24 hours after surgery.
Once your mouth has fully healed and your implants have been successfully integrated, a proper oral care routine which includes daily brushing and flossing ensures your dental implant's longevity. Annual exams and bi-annual professional cleanings at Contemporary & Esthetic Dentistry in New York City allow Dr. Farber to follow the health of your mouth and ensure your implants are performing as intended.
The benefits of dental implants
There are many advantages to choosing dental implants. These are just a few:
Built to last
Dental implants are designed for permanence and to last a long time. Proper oral hygiene and routine dental examinations and cleanings ensure longevity.
Durable
Your prosthetic tooth, which is attached to your dental implant, is made from a durable ceramic material. The metal post implanted in your jawbone will be made of titanium. These two substances combined allow you to eat whatever foods you choose without having to worry about damaging your new restoration.
Undetectable
It is normal to wonder if your implant will stick out amongst your other teeth. The great thing about implant-supported restorations is that they are custom-designed to match the color and shape of your natural teeth. The results are seamless.
Hassle-free maintenance
Dental implants are cared for and cleaned just like your natural teeth. Continue to brush and floss regularly to prolong the life of the implant.
Are you ready to see if dental implants can help you?
If you have been struggling with one or more missing teeth, then dental implants could be your solution. To learn more about this procedure and see if you are a candidate, we encourage you to contact the New York City office of Contemporary & Esthetic Dentistry to schedule a consultation. Dr. Marianna Farber has the experience and knowledge when it comes to dental implants to transform your smile into one you can feel proud to display for all to see.