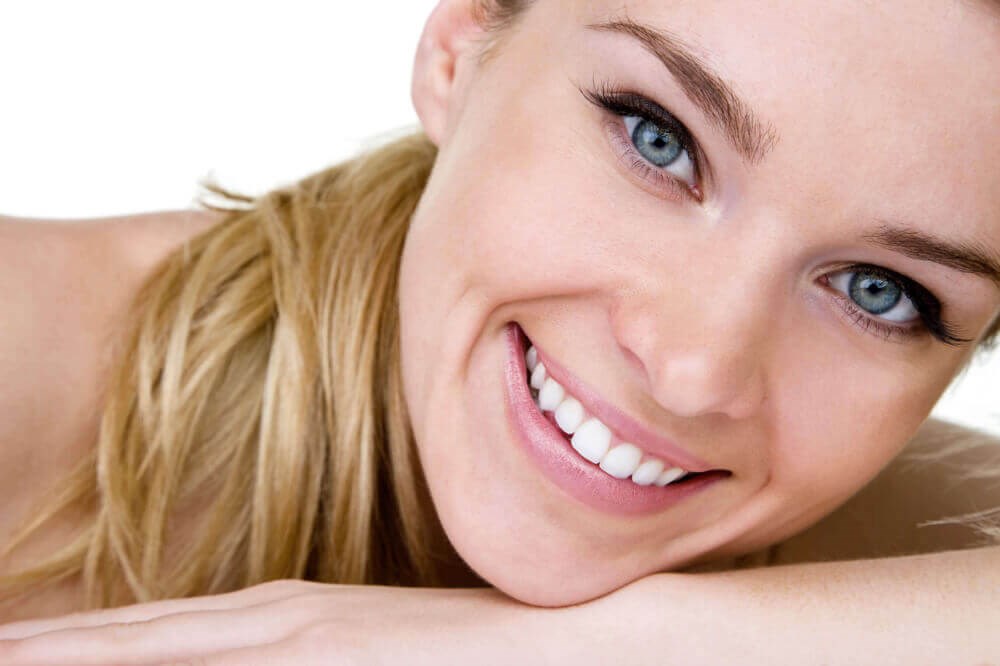 Do you feel self-conscious about the appearance of your teeth when you look at photos? If you find yourself pressing your lips together to hide imperfections in your smile more than you'd like, you may be looking for ways to makeover your smile. If you've done some research, you'll probably see that many men and women are finding success with porcelain veneers. This relatively easy and effective cosmetic treatment is one of the most popular ways for men and women in New York City, NY to enhance their smiles by hiding unsightly characteristics such as discoloration, chipped or cracked teeth, or even gaps between teeth.
Dr. Marianna Farber at Contemporary and Aesthetic Dentistry in New York City, NY, incorporates her experience and a keen eye for detail to create a customized smile makeover for her patients using porcelain veneers. If there are certain things about your teeth that make you feel unhappy, porcelain veneers could be your answer. Read below to learn about eight ways that porcelain veneers can improve your smile.
First, a healthy mouth
Porcelain veneers feature wafer-thin shell tooth coverings that are designed to fit over the front of your teeth. Thus, it is essential that potential candidates for veneers have healthy teeth and gums before they start the process of getting porcelain veneers. Decay, cavities, gum disease, and plaque removal must all be treated before your veneer procedure. Veneers are bonded directly to your teeth, and that means your underlying teeth and gums need to be in tip-top shape to prevent future problems. At Dr. Farber's New York City dental practice, we want you to enjoy your veneers for many years, so we first ensure your teeth and gums are healthy and ready for veneers. The result is not only gorgeous teeth but healthy ones as well.
Smile perfection
Porcelain veneers can improve so many aspects of your teeth that you may not have liked before. Dr. Farber employs the skill, experience, and dental technology that make her New York City patients' veneers look incredibly natural. After your veneers are placed, other people may notice you look different or more vibrant when you smile, but they may not be able to pinpoint the exact reason why. While porcelain veneers can be used to improve your smile dramatically, you may want to keep some of your unique characteristics. For example, a gap in between your front teeth that is a characteristic trait may be altered to become less prominent but doesn't have to go away completely if you don't want it to. Whatever you choose, your veneers are designed to match your personal aesthetic goals. Every set of veneers is customized by Dr. Farber for her New York City area patients, which includes sizing, spacing, color, and more.
Big improvements
Men and women who choose porcelain veneers are most often looking to correct cosmetic concerns such as minor cracks, chips, stains, gaps, or misshapen teeth. While other dental treatments such as cosmetic bonding, teeth whitening, or orthodontics can also correct some of these issues, porcelain veneers can treat multiple problems at once.
Veneers are a fantastic option for men and women in New York City who have deep or dark stains that are resistant to whitening techniques. During your consultation with Dr. Farber at Contemporary and Aesthetic Dentistry, she will work with you to address your dental concerns and determine if veneers are the best option to rejuvenate your smile.
Porcelain veneers are the solution to a number of dental issues that might keep you from smiling on a regular basis. They can:
1. Conceal stains
2. Mend discoloration
3. Camouflage cracked teeth
4. Fix broken teeth
5. Fill gaps between teeth
6. Improve the shape of teeth
7. Strengthen teeth
8. Improve tooth sensitivity
Veneers improve abnormally small teeth
Some men and women in New York City have a condition called Microdontia, or unusually small teeth, which is a hereditary condition where the teeth are shaped abnormally smaller than usual with significant gaps. Patients who have this condition often complain that their smile looks like it is full of baby teeth. While the size of your teeth and their gaps may not be affecting your oral health, you may be unhappy with their appearance and are looking for a way to have a more "adult" looking smile. Dental veneers can help patients who have microdontia, giving them a beautiful, grown-up looking smile.
Veneers are permanent
When you meet with Dr. Farber at Contemporary and Aesthetic Dentistry in New York City for a consultation, she will walk you through the process of getting porcelain veneers and address your cosmetic goals. It is essential to understand that veneers are permanent so careful consideration to proceed is important. A small amount of your tooth's natural enamel will be permanently removed for the veneer to adhere to your tooth seamlessly. Porcelain veneers not only enhance your smile but can change the way you look. Discolored, misshapen, and unattractive teeth will not be the highlight of your new smile with veneers.
Porcelain veneers can reshape your smile and your look
Porcelain veneers not only enhance your smile but also can change the way you look. Your smile is one of the first things that people notice, and you should be proud to show it off. Whether you are bothered by dark stains, chipped teeth, or a combination of issues, porcelain veneers may be your solution to a brighter, straighter smile. When you are ready to enhance your look, we invite you to call our dental practice in New York City, NY for a personal consultation with Dr. Marianna Farber.